Fast & Free Shipping in ANZ from Brisbane via AusPost.
---
SLIM LINE WALLET HIGHLIGHTS
Modern and sleek money clip wallet
Two pull tabs to store your cards while staying slim
Crafted from full grain leather & RFID protected.
Slim Men's Wallet
Holds 4 - 10 Cards
RFID Protection
Two quick access self-retracting pull tabs
Money clip for bills
Two internal card storage slots
Unisex
Premium, sustainably sourced full grain leather
2 Years Warranty
30 Days Money Back Guarantee
A money clip wallet that's slim and clever.
Premium full-grain leather is meticulous crafted, giving you a unique wallet that exalts your sophisticated style. Pull tabs provide instant access to frequently-used cards—without even opening your Slim Line wallet.
Slim Line may be astonishingly slim, but you never have to compromise on space. 2 additional card slots inside the bifold wallet hold extra cards that you use less often—but can't do without. A money clip securely pins your currency bills flat against the body of your wallet.
More than a money clip wallet, Slim Line's RFID protection safeguards against theft of sensitive card information. An RFID wallet to give you superior performance with a chic design—more than other men's wallets in Australia.
Simplicity has never been so divinely unique.
Dimensions: 103 mm x 73 mm
Materials: Sustainably Sourced Full Grain Leather
Free shipping on all orders in Australia and New Zealand, and our 30 days, no questions asked return policy.
If your wallet ever gets wet, use a clean, soft cloth to wipe off water. Avoid using heat appliances to dry your wallet. From time to time, use a leather conditioner to seal the leather to ensure longevity.
Handy tips: Do not over load your wallet as it can stress it's seams.

What Can You Fit?
SlimLine money clip wallet easily fits 8 cards, 5 paper bills and 2 name cards. Over time, the natural leather softens up and adjusts. This means the capacity increases further.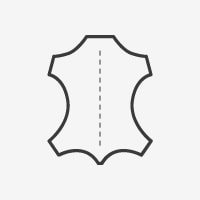 Full Grain Leather
The traditional vegetable tanned leather characterised by its soft & supple surface and natural finish.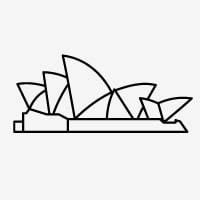 Designed in Sydney
Designed in Sydney, Australia by the Karakoram2 design team emphasising contemporary aesthetic.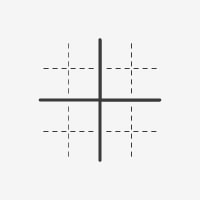 RFID Canvas Lining
Safe and secure, the RFID lining will keep your possessions protected from unwanted exposures.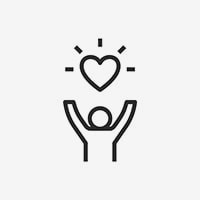 Made For Life
Resisting the throw-away is part of our philosophy. Every K2 is made to last, and made sustainably.
The Money Clip.
The spring-loaded money clip firmly secures your cash or receipts in a readily accessible location.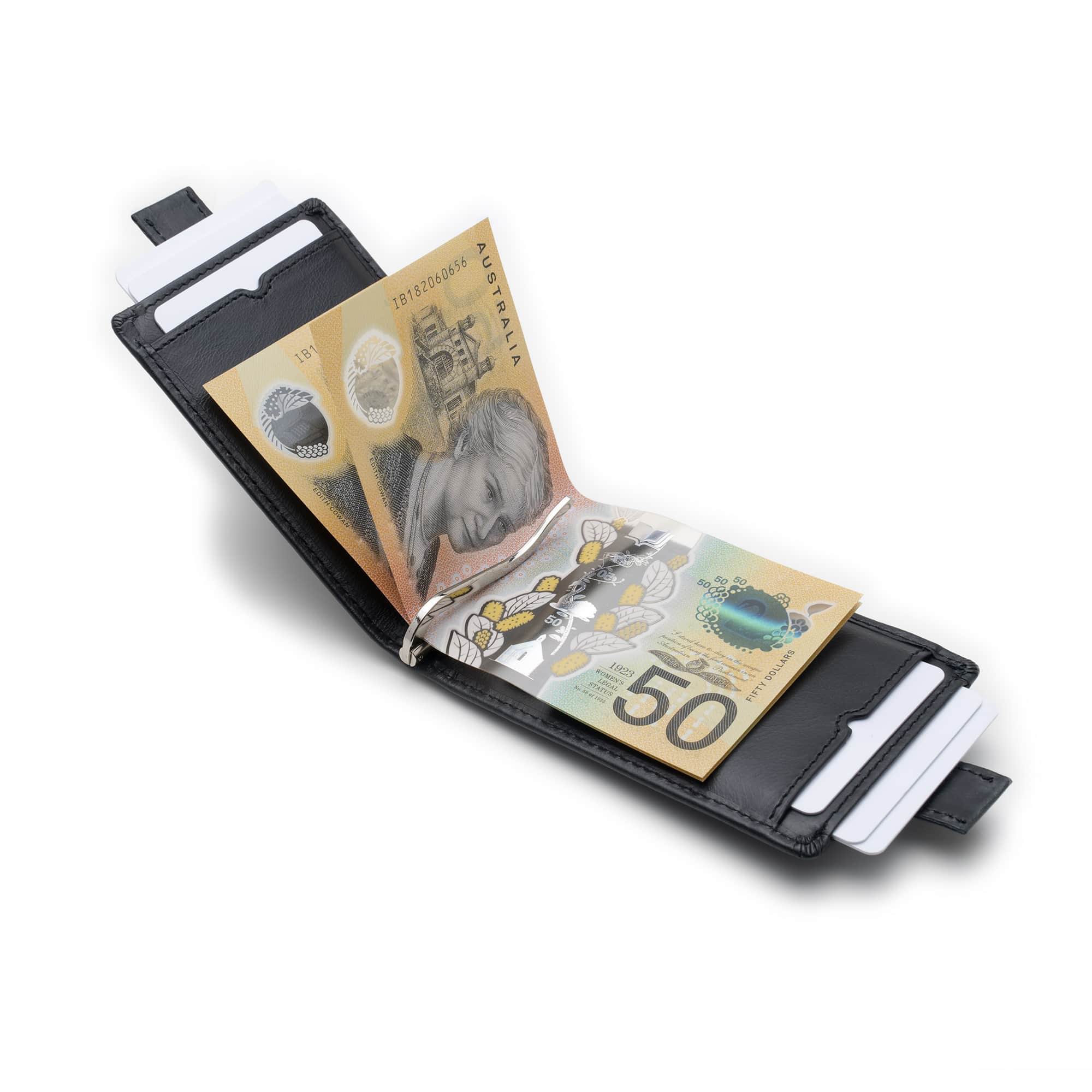 Smart Pull Tabs.
With two self-retracting elastic pull tabs you have everything you need in one place, safe, secure and easily accessible.
Slim Design.
Up to 50% slimmer than a traditional wallet so that you carry more and carry with style.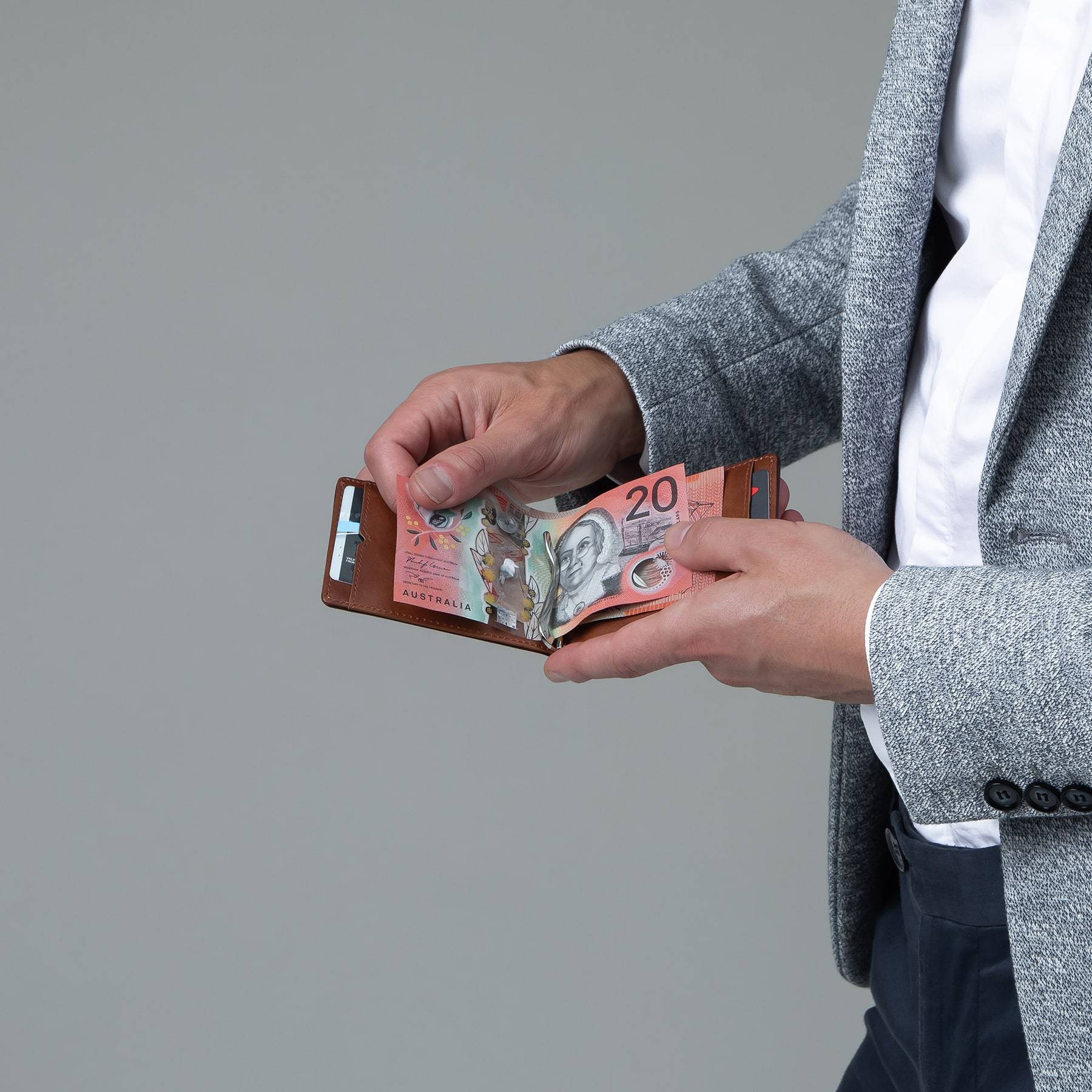 Ease of Use.
Whether it be cash or cards, everything you need is surprisingly easy to access.
Full Grain Leather.
Crafted from premium, sustainably sourced full grain leather that is soft, supple and durable.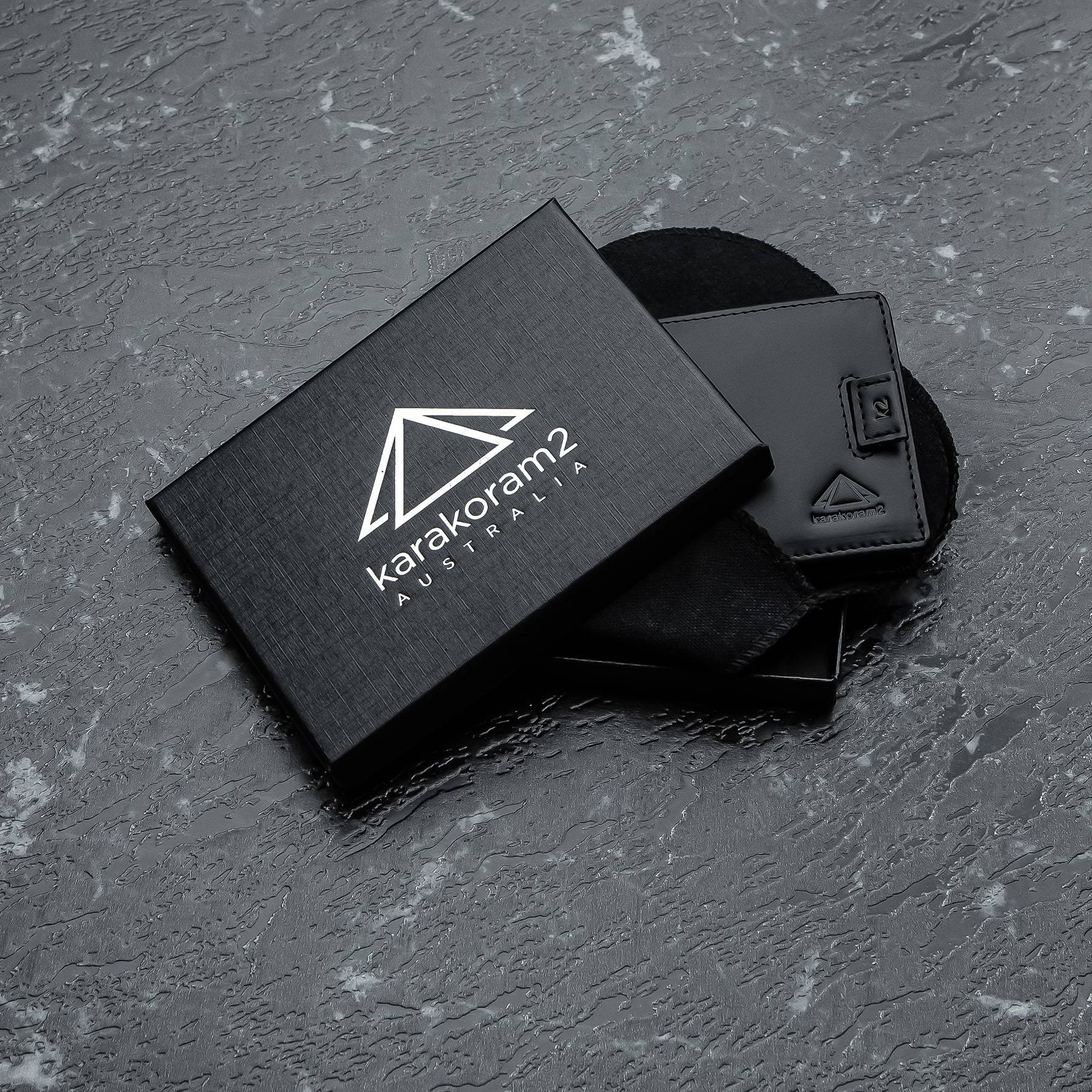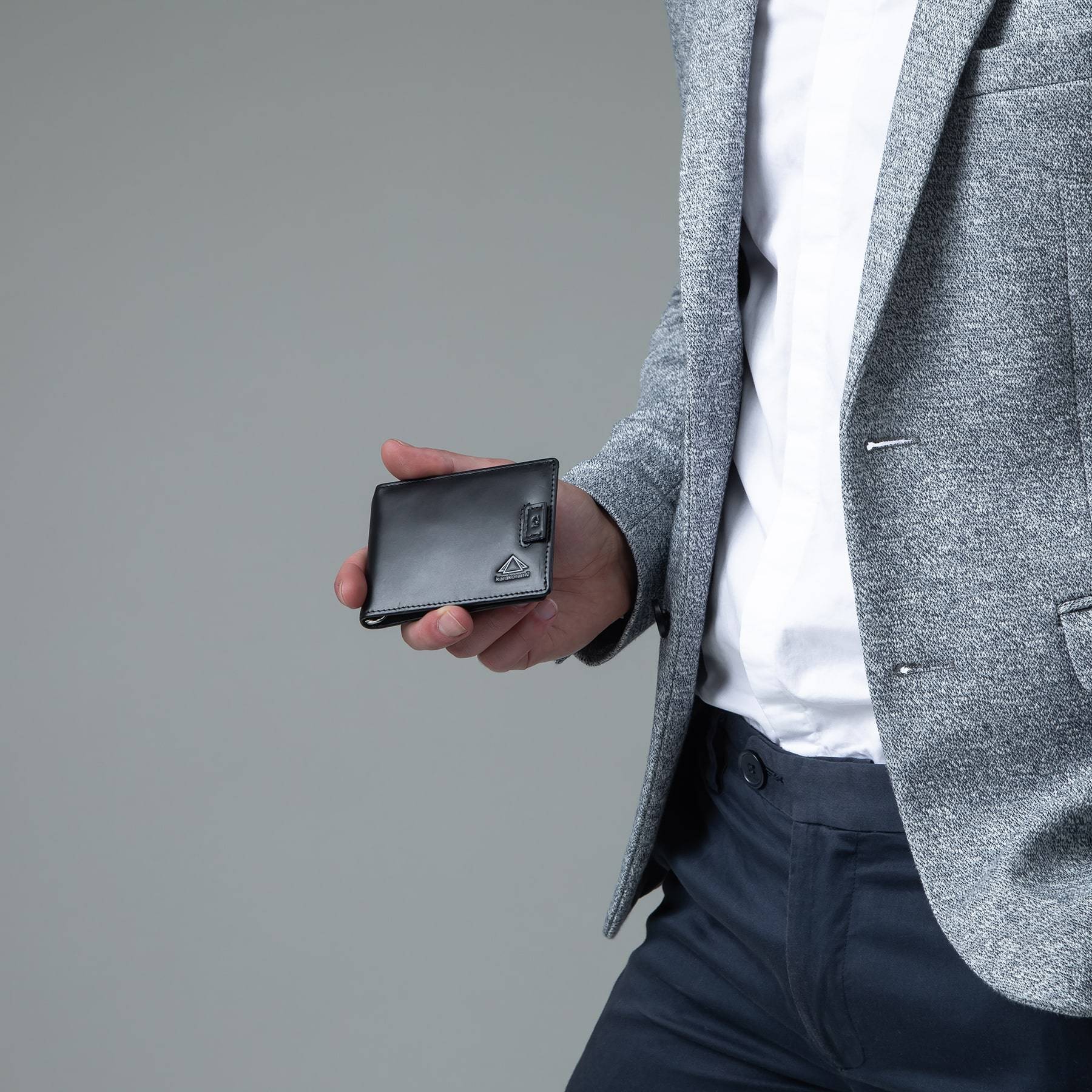 RFID Protected.
Designed to keep you secure from RFID card skimming theft.
Fantastic Wallet
What a fantastic wallet. Well designed, made and practical. The best wallet I've had.
Slim Line X 2
The workmanship is second to none. I bought one for myself and 1 for the wife. So impressed by how much you can fit in a compact wallet. We will definitely be buying more to have in different colours. A+
Slim line Karakoram Wallet
I got my husband the black one and he had it for about a week before he lost it. He did love it though. The size, features and just how it looked. He loved the pull out tabs to expose the cards. The money clip and the quality if the wallet. This time round, i got him the brown one and its gorgeous. Very attractive and timeless. Hopefully he wont lose this one too!
Exactly as described
Great feel to the outside and the pull tabs are a great feature! Was delivered on time (actually slightly early) and perfectly matched what I wanted. Thanks!
Slimline wallet
I've got to say this is the best wallet I've ever had, it holds all the cards I need and with the pull out sleeve just makes retrieving it so easy and can't be accidentally opened it holds the notes well and all up its the perfect size, it seems as of its bigger on the inside than it is on the outside. Amazing and wonderful workmanship. Highly rated
Slim line
I purchased the slim line wallet for my partner for Father's Day. He loves the wallet as it's slim but holds all his cards.
The wallet arrived very fast, just in time for Father's Day. Would recommend this wallet.
convenient and good looking, but...
this wallet looks amazing and the design is super convenient. I love being able to take out my credit card without opening the wallet. the money clip holds onto the money firmly and will never fall out. only one annoyance, the right quick access slot with the pull tabs. it is a tad too small, maybe like half a mm, and my card gets stuck there when I use the pull tab. I have to pull real hard. however I know that it will loosen overtime and work seamlessly, cause it's leather. however, the left slot works flawlessly. I strongly recommend this wallet if you want a clean looking, best quality and functional wallet.
Perfect Trendy accessory
works everytime I pull out my slimline KK2 ;) I don't struggle to get my cards out now. Cash is easy to pull out. Leather feel is awesome and loving my blue colour. After a long-time I have found a wallet which is practical and has a unique colour rather than ol' boring browns and blacks :(
The real 5 stars are for the colour combination and practicality!! Hint.... to the makers ;)