Fast & Free Shipping in ANZ from Sydney via AusPost.
---
SMART SLIDE WALLET HIGHLIGHTS
Compact and modern cardholder wallet
Machined aluminium mechanism to slide out your cards
Leather wrapped case is ergonomic & comfortable to use
---
Machined aluminium internal card holder
Premium full grain leather
Up to 9 Card Holder
No minimum number of cards needed
Friction pads to ensure your cards don't fall out
RFID Protection
Non-RFID card pocket for your tap & go card
Card trigger popup mechanism
Money band for folded bills
30 Days Money Back Guarantee
Backed by 2 Year Warranty
A smart card holder wallet that charms with dynamic functions.
Whether you seek a credit card wallet or a modern card holder, the Smart Slide is an exalted performer. Sustainably sourced premium leather adds unmatched luxurious feel to your card wallet. Carry around 8 cards and 2 business cards—without compromising on style.
Smart Slide's design is chic and sophisticated. Vegetable-tanned leather envelopes a machine metal case, securely holding your stack of cards. Press the trigger at the bottom of the card holder wallet, and watch your cards smoothly slide out for use. The quick-access slot in the side is designed to carry your most frequently-used card.
A diagonal leather money band holds folded bills, so you can carry all you need.
The Smart Slide is an RFID wallet, protecting you from intrusive skimming and keeping your information safe.
Dimensions: 105 mm x 74 mm
Materials: Sustainably Sourced Full Grain Leather
Construction: Aluminium Inner Case
Free shipping on all orders in Australia and New Zealand, and our 30 days, no questions asked return policy.
If your wallet ever gets wet, use a clean, soft cloth to wipe off water. Avoid using heat appliances to dry your wallet. From time to time, use a leather conditioner to seal the leather to ensure longevity.
Handy tips: Do not over load your wallet as it can stress it's seams.
---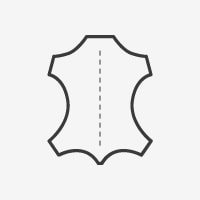 Full Grain Leather
The traditional vegetable tanned leather characterised by its soft & supple surface and natural finish.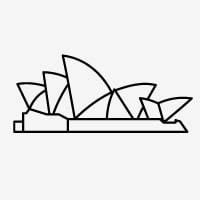 Designed in Sydney
Designed in Sydney, Australia by the Karakoram2 design team emphasising contemporary aesthetic.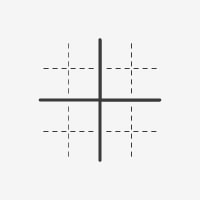 RFID Canvas Lining
Safe and secure, the RFID lining will keep your possessions protected from unwanted exposures.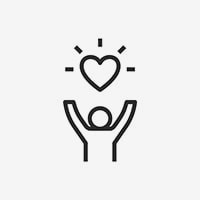 Made For Life
Resisting the throw-away is part of our philosophy. Every K2 is made to last, and made sustainably.
What Can You Fit?
Smart Slide card holder wallet fits up to 7 cards in the metal case (standard 0.76mm cards, thicker/engraved cards would reduce capacity) and up to 2 cards in the outer pocket. Paper bills (folded) and business cards can be put either in the outer pocket or in the money band.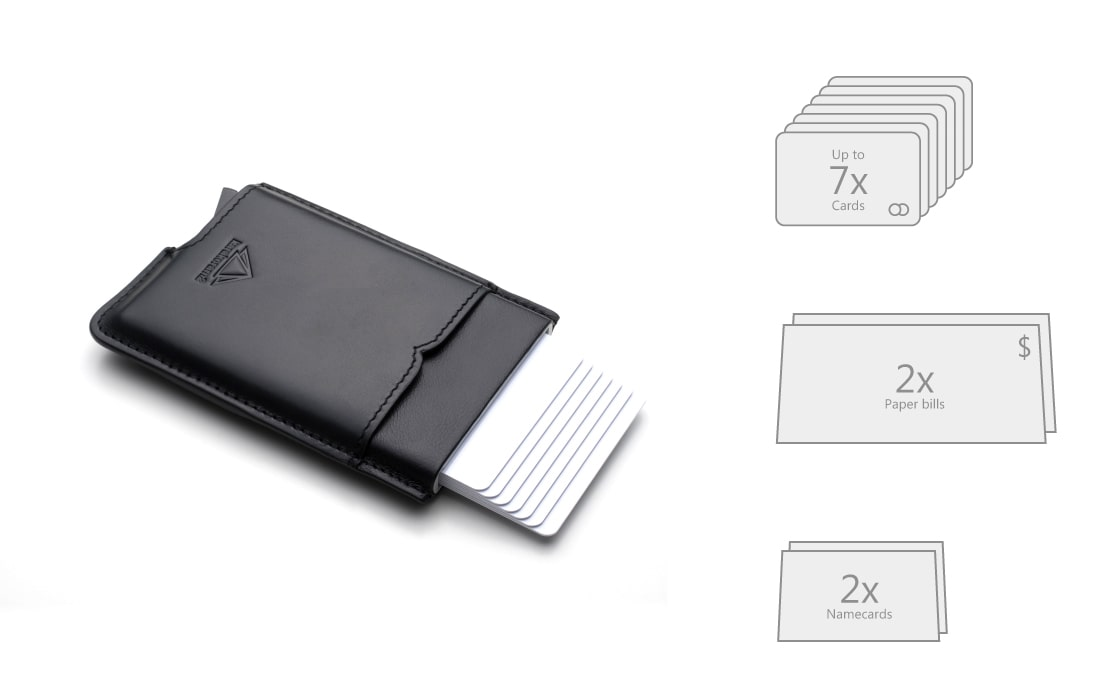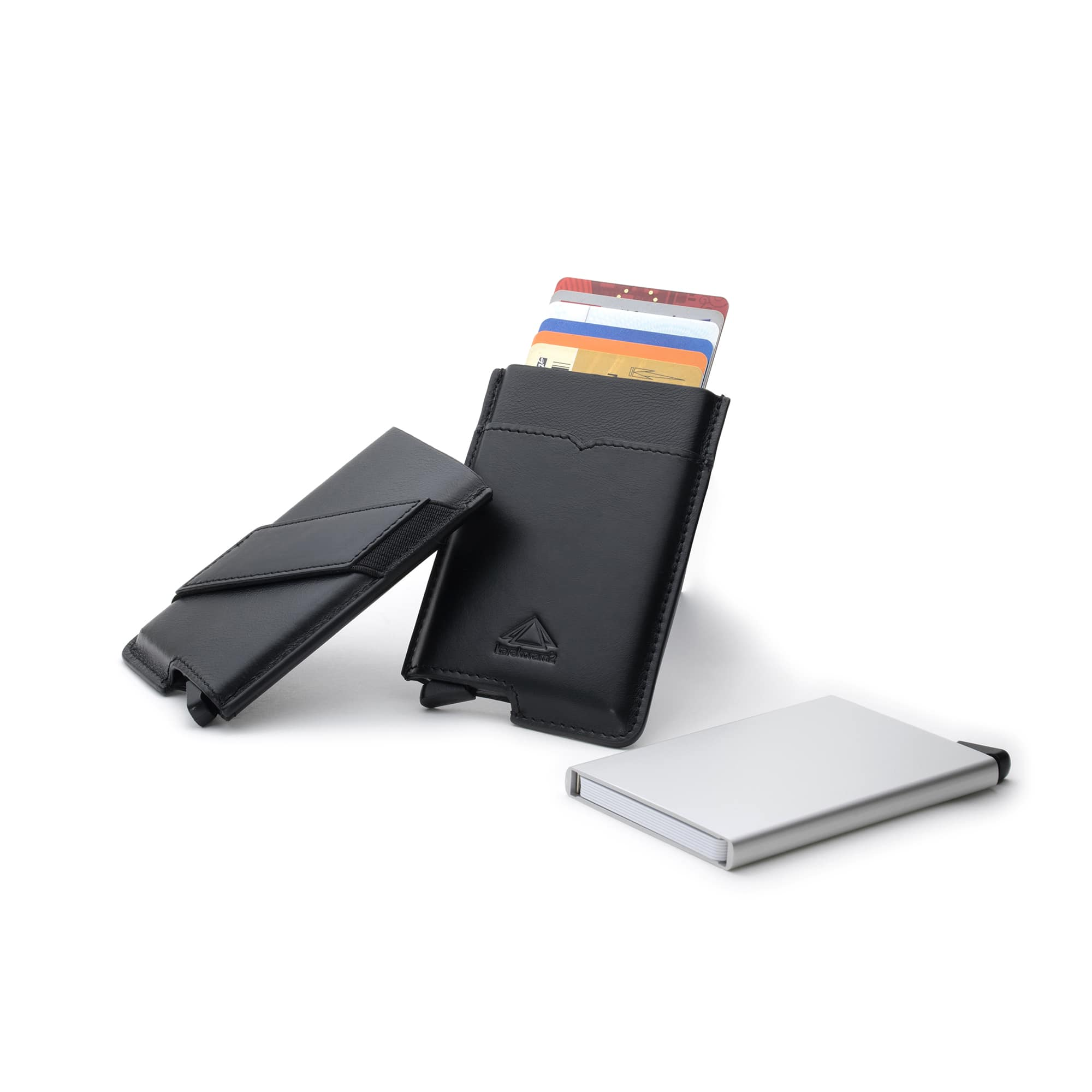 Exudes Quality.
Designed to delight. Engineered to endure. Made to the highest standards with full grain leather.

Slim Design.
Up to 50% slimmer than a traditional wallet so that you carry more and carry with style.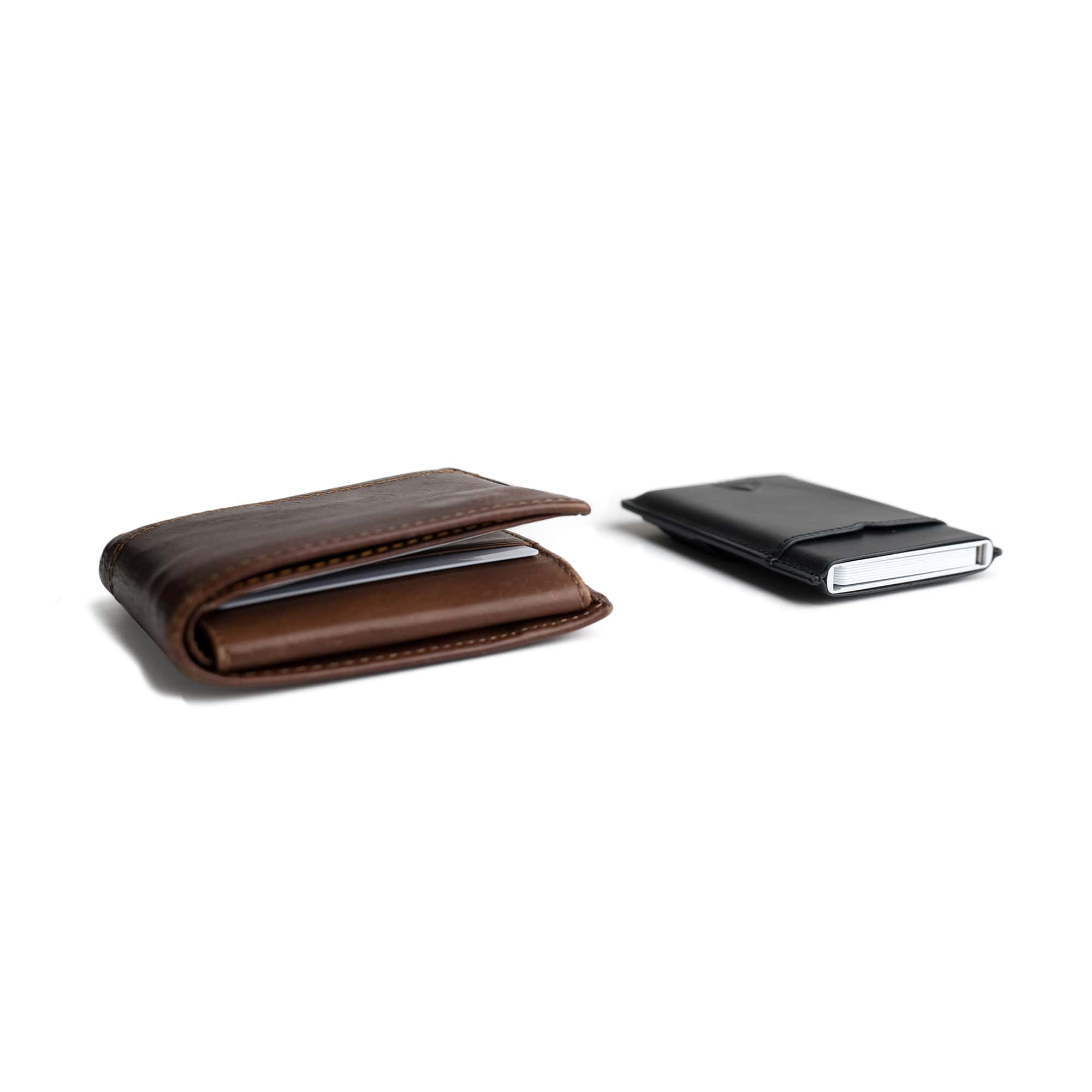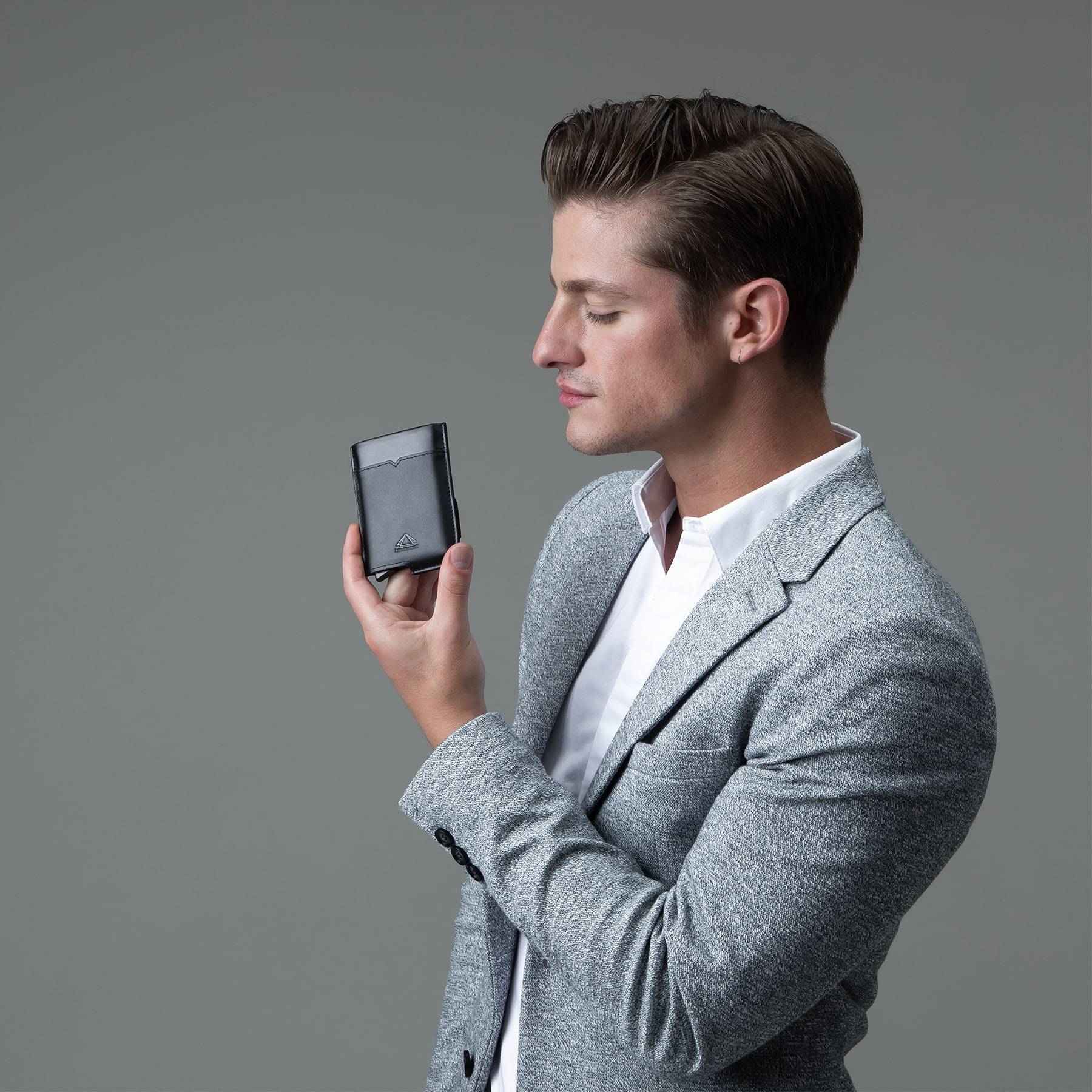 Modern & Sophisticated.
Look unique & elegant with the modern design of K2's Smart Slide wallet.

RFID Protected.
Designed to protect you from RFID skimming card theft.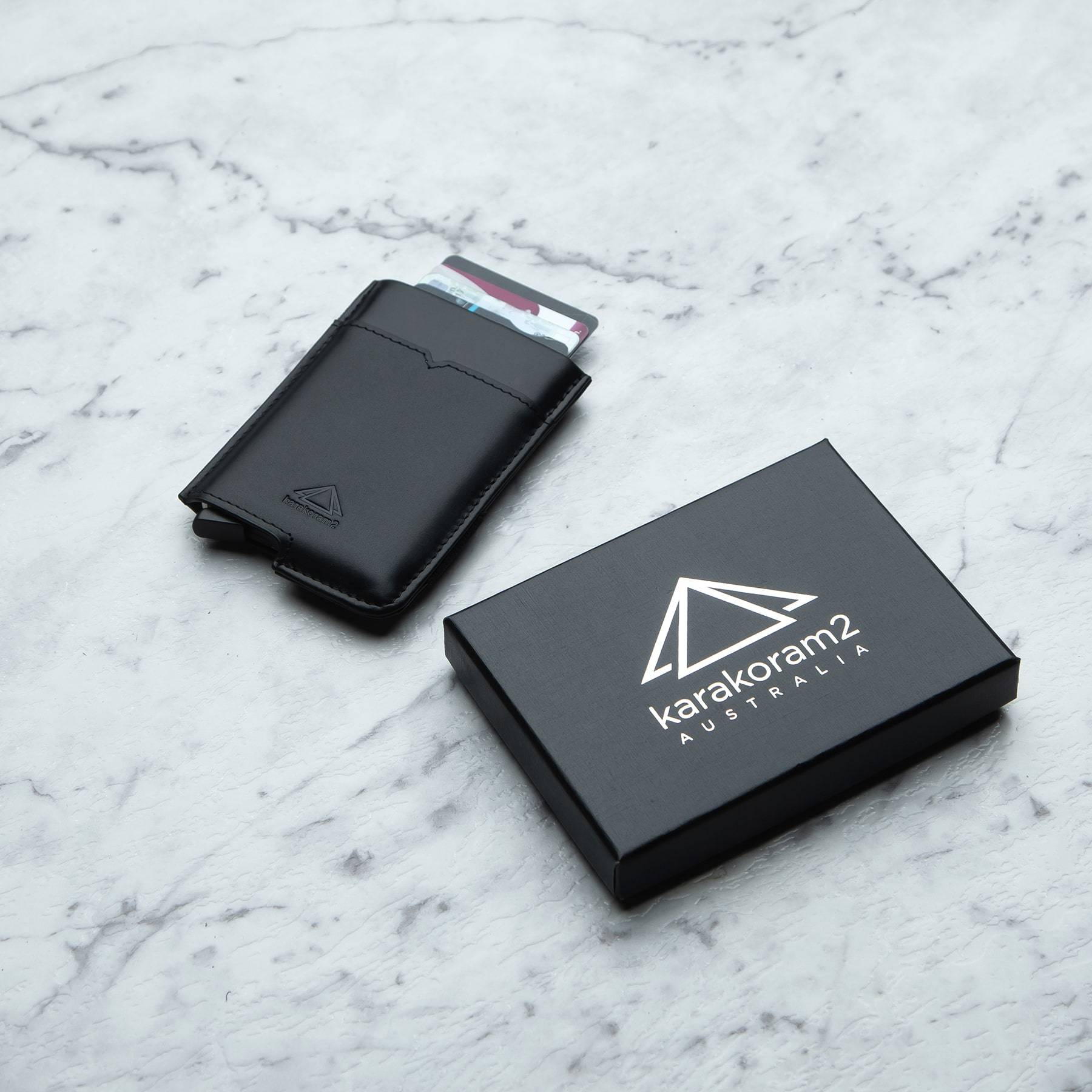 Good product
I bought a smart wallet for a present for one of my friends he was so happy and he said he looking for it.
A wonderful present for him
Smart Slide
As the name suggests, it is a smart and sophisticated slide wallet. Very modern looking and for the digital age - no coins.
It's compact and small and holds a good amount of cards.
Fast and Efficient
Item received as described. The cards I put in, doesn't fall out at all. It's a great wallet!
Very impressed
I have bought many wallets and have been disappointed, but this wallet is the best I've had. It is slimline so it fits in your pocket easy and with the mechanism at the base of the wallet it's so easy to access your cards. Cards are secured until you use the lever and they come out in a tiered formation. It's just that easy to access. Love it.
High quality wallet
I bought the wallet for my Hubby for Christmas.
He LOVES it. Tells me constantly how happy he is with it. Holds all his cards but is small and compact in his pocket.
Excellent product
Very happy with the quality also excellent service