Fast & Free Shipping in ANZ from Brisbane via AusPost.
---
Sublime WALLET HIGHLIGHTS
Slim wallet with two leather pull tabs
Holds cards, cash and coins seamlessly
Crafted from full grain leather & RFID protected.
---
Slim men's wallet
Holds 4 - 12 Cards
RFID protection technology
Non-RFID card pocket for your tap & go card
Two easy card pull tabs
Inner coin pocket
Fits all international currency sizes
Premium, sustainably sourced full grain leather
2 Years Warranty
30 Days Money Back Guarantee
Matchless sublimity to amp up your style quotient—a masterpiece that makes heads turn your way.
Sublime is a slim wallet that speaks to the uniqueness in you, making you stand out. Sustainably sourced full-grain leather is lush and buttery, and every stitch is the epitome of perfection. Vegetable-tanned in dynamic tones that contrast, the Sublime is crafted into a bifold wallet for men that personifies originality.
Two quick-access slots for those frequently-used cards, and two pull tabs for storing up to 8 additional cards—you'll never be short on space. A secure coin pocket keeps the jingle in check, and a hidden card slot blends seamlessly into the sleek design. RFID protection protects you from losing valuable information to hackers with intrusive skimming.
Marvelously designed men's leather wallet in eye-catching tones. This RFID wallet truly delivers in aesthetics and security—it's truly Sublime.
Dimensions: 95 mm x 98 mm - bi-fold wallet
Materials: Sustainably Sourced Full Grain Leather
Free shipping on all orders in Australia and New Zealand, and our 30 days, no questions asked return policy.
If your wallet ever gets wet, use a clean, soft cloth to wipe off water. Avoid using heat appliances to dry your wallet. From time to time, use a leather conditioner to seal the leather to ensure longevity.
Handy tips: Do not over load your wallet as it can stress it's seams.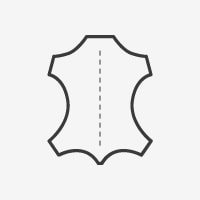 Full Grain Leather
The traditional vegetable tanned leather characterised by its soft & supple surface and natural finish.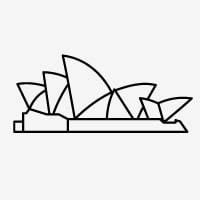 Designed in Sydney
Designed in Sydney, Australia by the Karakoram2 design team emphasising contemporary aesthetic.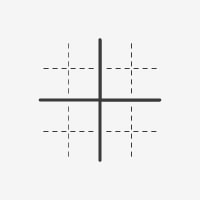 RFID Canvas Lining
Safe and secure, the RFID lining will keep your possessions protected from unwanted exposures.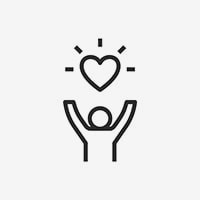 Made For Life
Resisting the throw-away is part of our philosophy. Every K2 is made to last, and made sustainably.
The Pull Tabs.
Two Pull tabs provide seamless access to your stack of cards.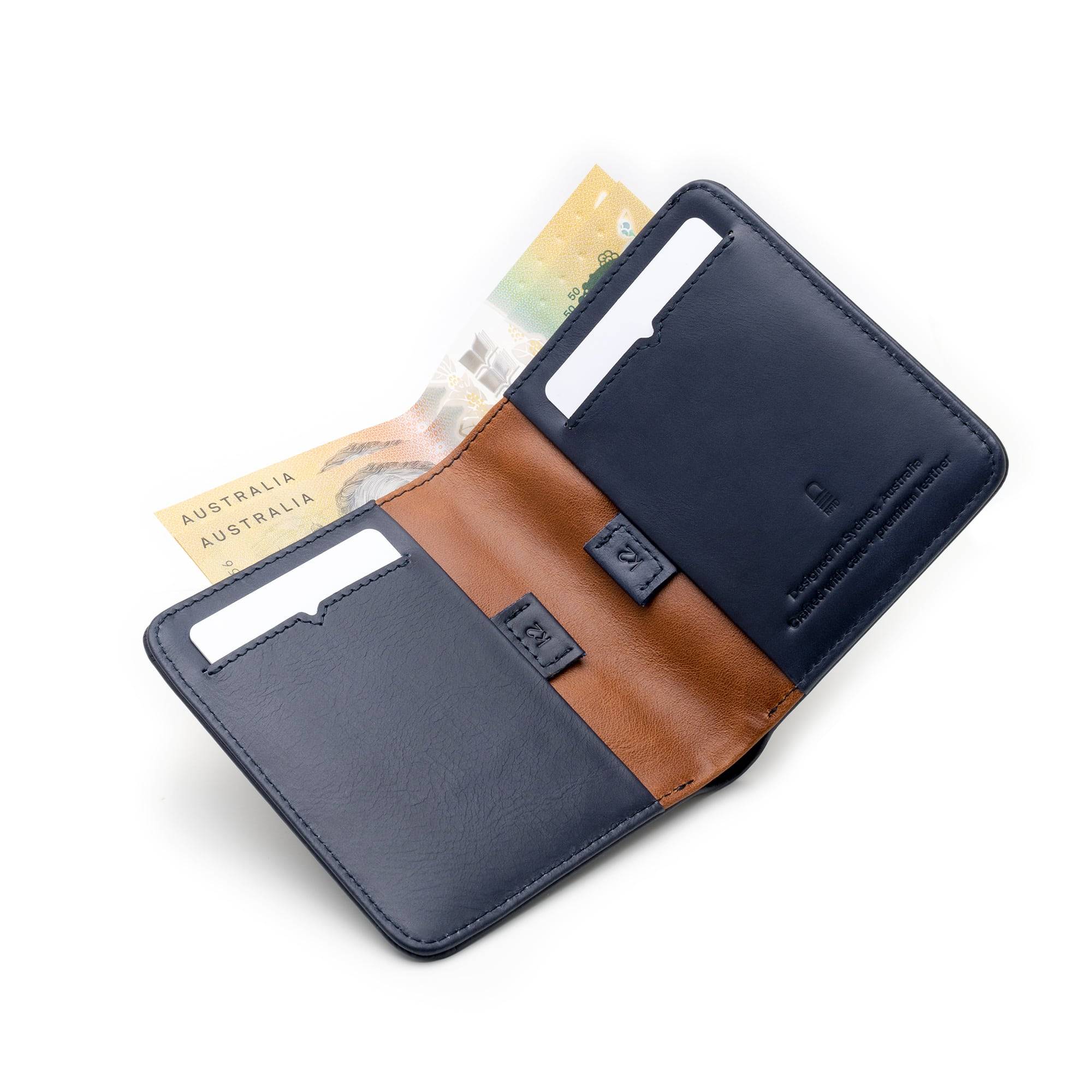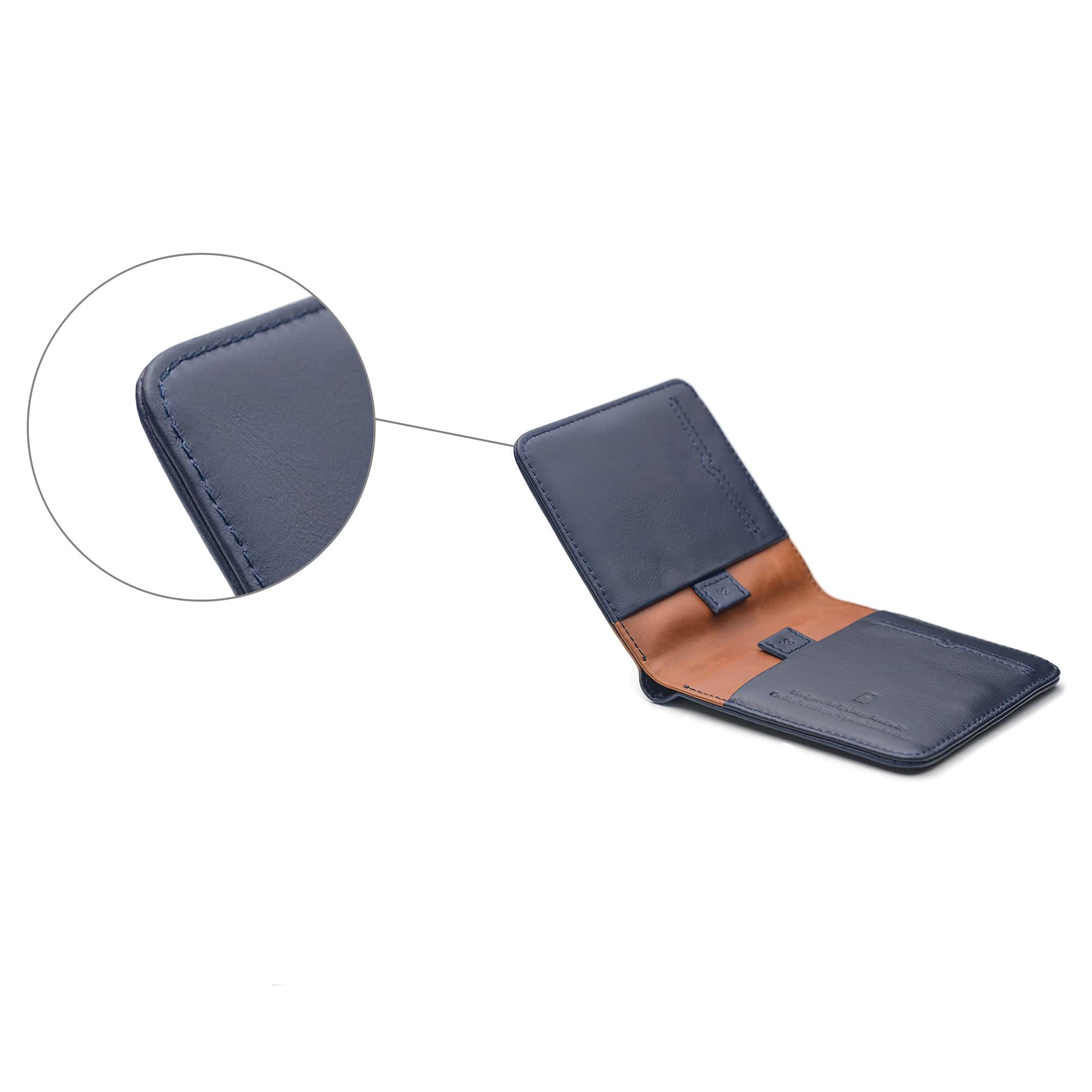 Rolled Edges.
Years of refinement have gone into how we craft edges. As a result, the edges are durable, elegant and stand the test of time.
Ample Storage.
Sublime wallet easily fits 6 paper bills, 8 credit cards and 4 name cards. Over time, the natural leather softens up and adjusts. This means the capacity increases further.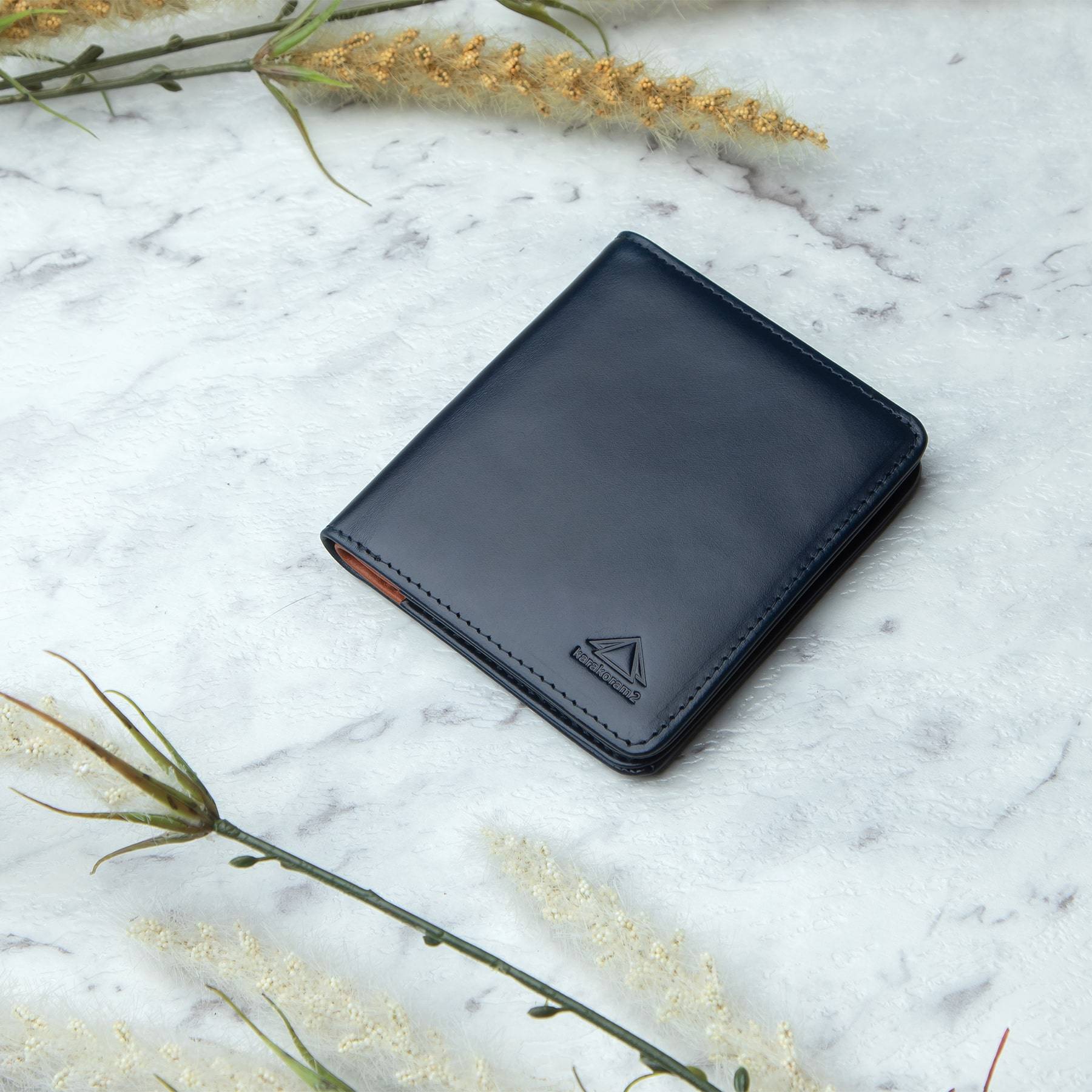 Full Grain Leather.
Made from premium full grain leather to be your side for the years to come.
Elegant Craftsmanship.
Beautifully simple construction that just works while looking elegant.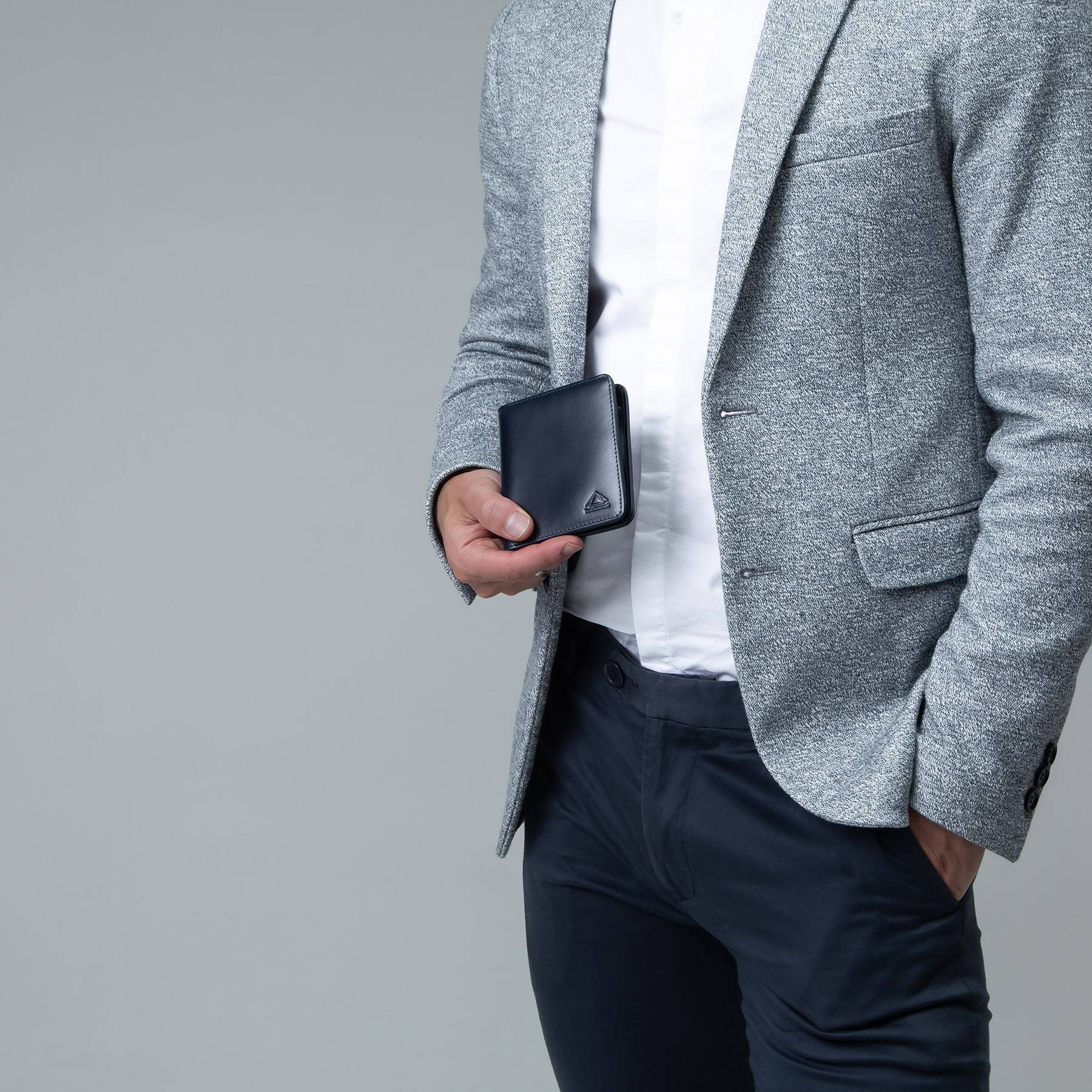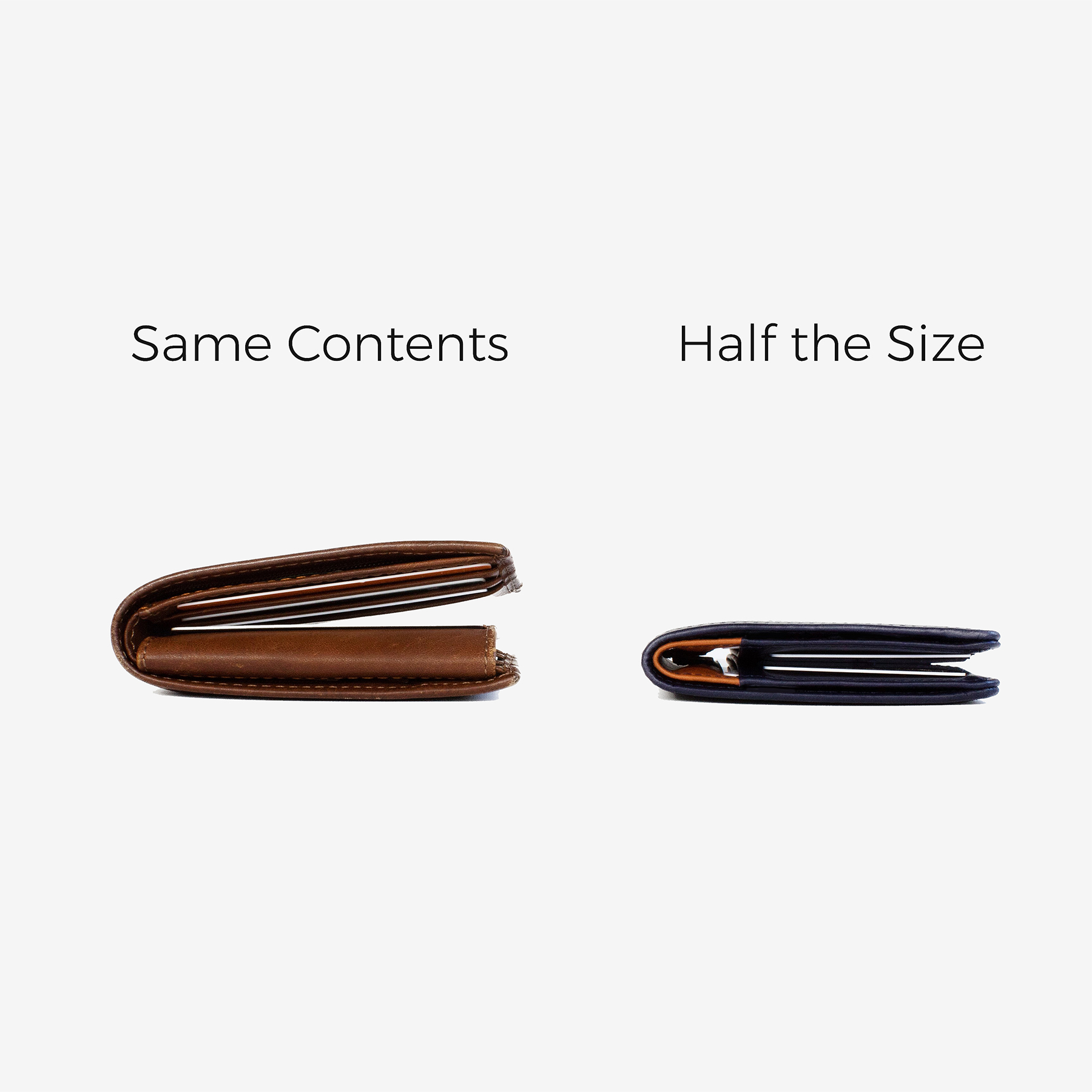 Slim Design.
Up to 50% slimmer than a traditional wallet so that you carry more and carry with style.
Always perfect
First I bought the Smart Slide.
Then I bought the Sublime.
Next, I'll buy another.
Perfect stuff, each and every one of them. Craftsmanship is second to none and minimalistic yet everything you'll need. The leather softens with time and they're basically the perfect wallet if you're one of those guys who just wants to carry the essentials. The Sublime is enough to carry the notes you'll need for a day, night out or a holiday and the Smart Slide is my "go to" for everything in between.
Great product
Just what I needed- perfect
Beautifully Crafted Slimline Wallet
I was gifted the Karakoram2 Smart Slide wallet by my GF for Christmas, and i loved it so much I ended up visiting the website and purchasing the Light wallet and the Sublime wallet as well!
I now own the perfect wallet for every occasion.
The build quality is excellent, and the Sublime wallet always stays slim even with all my cards and cash tucked inside. There is also a small coin pouch hidden inside the cash compartment!
The leather feels and smells great, and the customer support is excellent as well Overall very satisfied with my purchases.
Best Wallet I've Ever Bought!
Absolutely blown away with the quality and workmanship on this wallet, built to last and fits all my cards.
Great little wallet
Nice Slim Wallet and carries few cards and IDs with cash easily. Very compact and easy to carry
Best wallet I've ever had or seen
Perfectly practical. It's tough and to my surprise every time I pull it out I just think to myself " man I love this wallet" I actually enjoy pulling cards out of this wallet just so I can hold it 😂😂 much love karakorama.